Achieving a steady and predictable flow of new sales requires sales leads. However, this is often easier said than done. Leads are sometimes forgotten, the customer drops out early, or there are internal discussions about the actual value that you offer. You have probably experienced this before. For successful lead follow-up, we offer the following six preconditions:
A clear definition of MQL and SQL
Speed
Good Questions
Logical next steps
A professional sales organisation
Ensuring secure and reliable customer information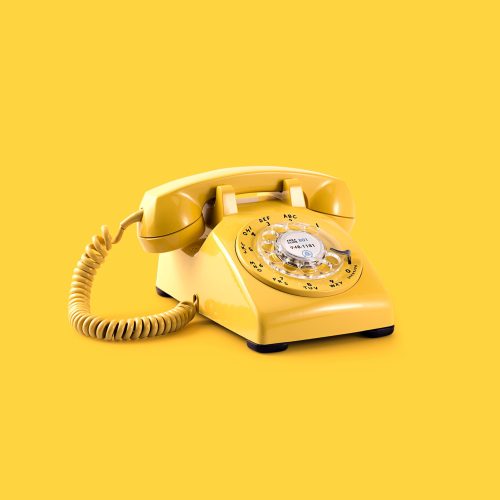 Precondition 1: A clear definition of 'MQL' and 'SQL'
Ask yourself the question: What requirements should a lead meet in order for a sales person to take action?
When the customer indicates that they are interested in purchasing your product or service, the lead is considered to be warm or hot. In these cases, an account manager may immediately jump in the car because the probability of an order is high. This is the very definition of a  sales qualified lead (SQL).
In contrast, a cold lead, like someone requesting information on your website, may be better followed up by a customer service representative or the marketing department. This so-called marketing qualified lead (MQL) can also be followed up by an outside party, if you don't have the capacity to do it yourself.
Precondition 2: Speed
Customers today have many more suppliers to choose from than they had in the past.
If you don't respond at lightning speed, they will have left for your competitor. Therefore, it is important to follow up on leads immediately. How should you follow up?
First,  simply by picking up the phone. After all, they have shown interest and left you some information. If  you aren't able to  talk to them, there are still several ways to contact the lead. One excellent example is LinkedIn. Just drop a short and simple message. We use this method ourselves to retain both new and existing customers. We can say yes, it works!
Precondition 3: Good questions
A customer dropping out early is one of the challenges we mentioned above. Often something goes wrong during the follow-up stage simply due to the wrong questions being asked.

Good questioning can only be achieved when you know what the customer's real challenge is. They need to feel understood.
When you have too little information on the lead, then go investigate. For example, visit the customer's website so you can ask additional questions, or check with your team if more is known about this customer . (See also precondition 6).
Precondition 4: Logical next steps
This fourth precondition  for the successful follow-up of leads has to do with the customer journey, or the different sales phases in which the customer moves. 
In advance,  think about the information you can provide to convince customers of your offer. Two examples:
If a  customer  indicates they want to buy your type of product or service, but still has doubts about whether you are the right supplier for it, try to convince them with a case study. After all, people often buy based on the experiences of others.

If a customer informs you they  will not make a decision for six months, you can still keep in touch by inviting him or her to an event or online seminar.
In short, think about the next step in the sales phase that will keep you on the customer's radar. If you could use help with this, please contact us. We can help you define and even fully automate these steps.
Precondition 5: A professional sales organization
Sales leads are only valuable if there are colleagues who ask the customers for their order. Professional selling skills still play an important role, especially in Business-to-Business (B2B) environments where customers ask for personal advice.
LeadHQ helps clients with a strategic and predictable sales process by building networks, having a continuous dialogue with the target group, and qualifying leads. But you are and always will be your own specialist when it comes to winning the deal. To each his own, right?
Precondition 6:Ensuring great and reliable customer information
Keeping sales leads in Excel lists is strongly discouraged: they may get lost and, additionally, they don't allow other colleagues to know what has been discussed with customers. This is especially true when you have many colleagues and thus many different documents.
The best way to track leads and secure customer information is to use one central system, such as a CRM system. A CRM is valuable because it allows you to  create one method of sales and keep track of all the information and communication with leads and customers.
This  ensures that all departments of the organization, including  marketing, sales, service, and other departments, have up-to-date customer information at all times and are aware of the dialogue with valuable customers.