Many sales reps and others involved in sales are still missing out when it comes to acquiring tons of new opportunities using LinkedIn. In this blog, we will reveal the most important steps for successful sales prospecting on one of the most powerful platforms to use for business. This short guide will help you to stand out and increase your sales. We have used this approach for numerous campaigns and decided to share this valuable information.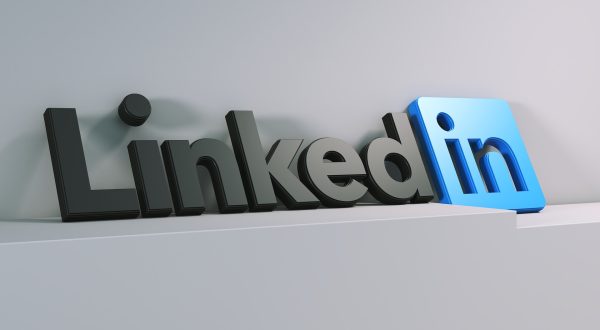 Generating new business at networking events has been a source of leads for ages. Thanks to social media, it is now possible to speak with thousands of interesting people. You can network with anyone, instead of just the few people who attended the same event as you did. With the rise of the internet, however, we have learned that people get overwhelmed with marketing communication. That makes it hard for many sales people to feel confident, stand out, and be successful in social selling. In this article we are going to tell you how to accomplish that.
What is your (ICP) Ideal Customer Profile?
Everything depends on targeting the right group of people. This step is fundamental to every other step you take to generate leads. To create an ideal customer profile you should understand your customers. An ICP is a hypothetical business or organisation that would benefit from your product or solution. Your ICP represents the type of customer you want to focus on acquiring over a set timeframe.
Interview your most successful customers
The best way to create an ideal customer profile is to analyse existing clients that are getting immense value from your solution. Don't just observe your most successful clients – interview them. Talk to them and learn about their buying process, how they discovered your solution, and why they derive so much value from it. You should also try to learn about their pain points and how your solution addresses them.
Once you have gathered data and talked to your most successful clients, it is time to identify what they have in common. Try to identify characteristics or recurring patterns they share and use them to define your ideal customer profile. A clearly defined ICP will help you come up with targeted strategies to engage with your ideal customers. You will be able to use your ICP to generate high-quality leads that share the same characteristics as your most successful customers.
Step 2: Structure and standardise sales qualifying
Once you've defined your ICP you can create a template with qualifying questions for your sales representatives. This will help structure your sales qualifying process; the sales reps should use the qualifying template to make sure prospects match the ICP characteristics in order to become a sales qualified lead (SQL). You can and should use your ICP as a guideline to improve your LinkedIn profile (to stand out to your target audience), during prospecting, and when crafting messages to help define the right tone of voice.  
Step 3: Improve your LinkedIn profile
When you start connecting with people who fall into your ICP it's important to leave a great impression when someone visits your profile. Although this article from LinkedIn is from 2017, all the tips and advice still apply to today's market, and we highly recommend implementing them as best as possible.
Step 4: Expand connections
Start gathering more connections
Whenever you meet someone, don't forget to send them a LinkedIn invite with a short and friendly memo. On LinkedIn it is possible to invite your second level connections (who are the direct connections of your connections). Third level connections can also be invited, but the number of available invitations is limited, compared to those for second level connections. The more connections you have in your field, the greater the number of relevant people you can connect and engage with in your second tier network.
Use Boolean search to find people matching your ICP
Boolean search allows you to use special search operators such as AND, NOT, and OR to get more relevant results from your LinkedIn search queries. Although we highly recommend that everyone start using LinkedIn Sales Navigator, you can use Boolean search with every LinkedIn account, including with a free LinkedIn account. More info about Boolean search can be found in this Medium article.
Join LinkedIn groups where you can find your ICP
Groups are a good place to find new prospects to feed your sales pipeline. You can easily search for groups by entering your keywords in the search bar. In the search results you can then select "More" and then "Groups".
Attend events where you can find your ICP
Events are a good place to find new prospects to feed your sales pipeline. You can easily attend an event where your ICPs will be present. In the list of attendees, you can select the profiles of people you want to connect with.
Get help connecting to your ICP
It is possible to manually send a connection request to interesting profiles by copy-pasting  introductory messages, but this is a tedious and  very time-consuming process. We can help you save time while allowing your sales teams to regain focus and spend their time doing what they are great at. It allows them to engage in conversations at scale, without losing their personal touch.
Send follow ups to every new connection
When a prospect accepts your invitation, he or she probably won't message you asking you for more information about your solution. When someone accepts your request you should try to start a meaningful conversation and learn if they have the same pain points as your ICP. Don't try to sell straight away, but actually listen and make a connection. It's the same as in the real world: everybody hates the intrusive sales guy knocking on your door. Asking if you could be of any help after a meaningful conversation at a networking event is much more appreciated.
Outsource the entire process
Searching for prospects, sending out personalised connection requests, sending timely follow-ups, and eventually adding leads to your CRM, can be a very labour-intensive job. It is possible to outsource all this heavy legwork to us. Managing lead generation campaigns on LinkedIn is now easier than ever.